"Yandex.Yeda" has launched a service for the organization of corporate meals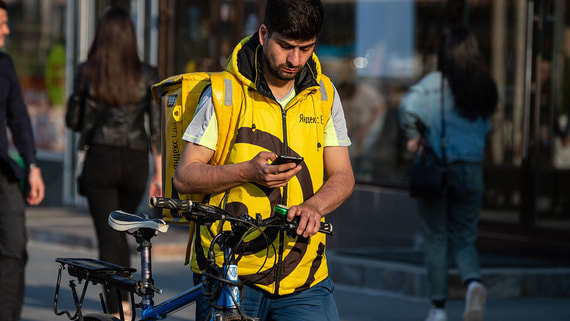 "Yandex.Yeda" company has launched a service for organizing meals for corporate employees, its representative said. According to him, employees of the service's partners will be able to pay for food in restaurants, canteens and vending machines through the corporate account with the help of a special program and application. The interlocutor of "Vedomosti" did not disclose the investment in this project, but said that, according to the company's assessment, the total turnover of this direction will be comparable to the segment of delivery from Yandex.Edy stores.
In 2021, this indicator amounted to 10.4 billion rubles. He reminds that 1.9 million food orders are processed daily at the expense of employers in Russia. General Director of "Infoline-analytics" Mikhail Burmistrov clarifies that these are, most likely, pre-crisis indicators. Now, according to his estimation, various companies make approximately 1.6 million orders per day.
"Many enterprises are still idle under the influence of sanctions," he explains. Nevertheless, this segment has good growth potential: it can increase to 2 million orders by the end of the year, the expert believes. Roman Kopnin, co-founder of food delivery aggregator Chibbis, believes that the business direction chosen by "Yandex" should have good profitability due to reduced marketing costs. In addition, according to him, this business has a high return and frequency of orders, as employees have lunch every working day.
Ready-made solutions that allow to organize turnkey corporate meals for employees are not available on the market, and those that are available do not cover all the needs of clients, according to the representative of "Yandex.Edy".
According to him, only office and factory canteens with compensation for a complex lunch or micromarkets in offices with payment at the employee's expense are capable of this. The latter format has been developed by "Vkusville" since 2018 – then the company's first micromarket was opened, the representative of the retailer said. This is a reliable vending machine that includes several refrigerators and shelves, as well as a self-service cash register. Now the retailer's portfolio includes more than 500 such points in offices in Moscow and the Moscow region, and another 30 micromarkets operate in St. Petersburg. Micromarkets are located inside closed offices, but employees cannot pay in them from the company's corporate account.