Yandex has aimed for half a trillion rubles in revenue in 2022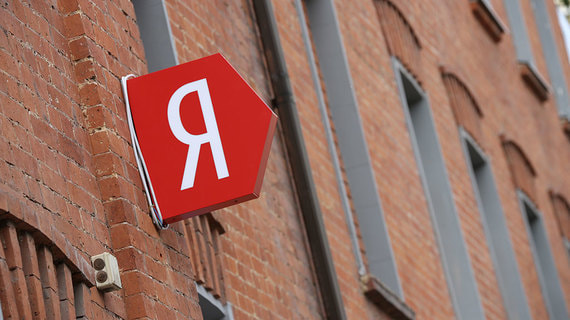 Yandex forecasts revenue growth of up to 490-500 billion rubles. in 2022, according to the company's G21 report for 2021 published on February 15. In 2021, the company increased revenue by 54% to 356.2 billion rubles.
Adjusted net profit for the year fell by 55% to 8 billion rubles., Net loss for the same period exceeded 14.6 billion rubles. In 2020, Yandex's net profit was 20 billion rubles, and adjusted – 17.9 billion rubles.
In the fourth quarter of 2021, Yandex's revenue grew by 54% to 110.3 billion rubles, adjusted net profit fell by 55% to 2.5 billion rubles, and net loss amounted to 2.8 billion rubles. against a profit of 95 million rubles. in the IV quarter of 2020.
The bulk of Yandex's revenue came from advertising sales, as well as revenue from the taxi segment, including food delivery services. The company also forecasts a twofold increase in the turnover of e-commerce services, including Yandex.Market, Yandex.Lawka product delivery service, as well as everyday goods ordered from partner stores through Yandex.Food.
Yandex's advertising revenue grew by 27% in 2021 to 166.6 billion rubles (excluding remuneration of partners 140.9 billion rubles). Adjusted EBITDA decreased by 29% to 32.1 billion rubles.
Revenue from the Taxi segment, which also includes food services, delivery and Yandex.Drive, has almost doubled in the year to 131.5 billion rubles, the report said. At the same time, a quarter of all trips are made outside Russia – in the CIS countries, as well as in a number of countries in Northern and Western Europe, Africa and Israel.
Revenues from Yandex media services, which include the Yandex.Plus subscription service, the Kinopoisk online cinema, the Yandex.Music streaming service, and the Yandex production center, also more than doubled. Studio "and" Yandex.Afisha ". This division brought Yandex 18.4 billion rubles. According to the company, the growth of this area has provided an increase in subscription revenues, as well as the sale of rights to its own and exclusive Yandex video content.
The decline in profits can be explained by Yandex's investments in actively developing areas, in particular, food delivery and e-commerce services, says Raiffeisenbank analyst Sergei Libin. According to him, in general, the results of "Yandex" for the year were higher than analysts' expectations, and the company's forecast for revenue in 2022 "can be called realistic."
Leonid Delitsyn, an analyst at Finam Group, agrees with Libin's assessment. He added that his forecast for 2021 was 350 billion rubles. revenue, and the company exceeded it by 2%. Among other reasons for the growth, the analyst called the fact that the revenue of the taxi segment grew by 94% and the number of trips – by 50%. "This means that Yandex began to earn more on one trip," said Leonid Delitsyn.
According to Libin, only unpredictable social, economic or political phenomena can prevent companies from receiving 490-500 billion rubles in 2022. Traditionally, the company is known for giving conservative forecasts, Delitsyn adds, and for the period shows better results.
If Yandex manages to fulfill the forecast, the company may overtake the MTS telecom operator in terms of revenue, Delitsyn notes. In 2020, MTS revenue amounted to 476 billion rubles. and according to this indicator, the company was ranked 17th in the Forbes ranking of the largest private Russian companies. But Sergei Libin doubts such a forecast. According to him, MTS's revenues in 2021, the results of which the company has not yet announced, have grown "quite actively" and are likely to exceed 500 billion rubles.
Delitsyn sees risks for Yandex's forecast only in stopping the rapid growth of the online commerce and food technology market in Russia. But since the penetration of such services in the country is still low, this market has "great potential", in contrast to the taxi segment, where growth is no longer in such an active stage, Delitsyn summed up.