The structure of the Finnish post office leaves Russia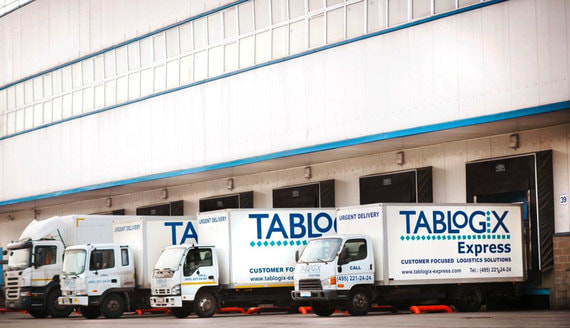 Logistics operator Tablogix has acquired the Moscow assets of the Finnish transport and logistics company Itella Logistics, according to his report. This information was confirmed to Vedomosti by a representative of Cushman u0026 Wakefield, which acted as a consultant to the deal. According to SPARK-Interfax, on November 26, Taflogix-controlled company Jurfinconsult became the owner of 100% of Itella LLC.
Itella Logistics, part of the Finnish state holding company Posti, originally owned six logistics complexes in different regions of Russia, their total area was 223,000 square meters. m, told last fall, two consultants who worked with the company. Her spokesman told Vedomosti in May that she had already sold complexes in Yekaterinburg and Rostov-on-Don. A little later, a buyer was found at the logo park in Novosibirsk, according to one of the consultants who worked with Itella Logistics.
Now the company has sold its latest assets in Russia – warehouses in Khimki (80,000 square meters), Krekshin (60,000 square meters) and Odintsovo (40,000 square meters), as well as the transport business, according to Tablogix.
Tablogix specializes in logistics services, the company was founded in 1994 by US entrepreneurs Jonathan Solomon and David Birnbaum under the name JD Warehousing & Distribution. The first two letters of JD signified the names of the company's founders Jonathan Solomon & David Birnbaum, who has been working under the Tablogix brand since 2001. Under its management, according to the company's website, is 210,000 square meters. m of warehouse space in the Moscow region and St. Petersburg.
It became known back in May this year that the company claims to buy Itella's assets. Then the Federal Antimonopoly Service approved the request of "Jurfinconsult" to acquire Itella. But consultants said there were other contenders for the Finnish company's warehouses, including British developer Raven Property Group and Russia's MLP Russia (part of Mikhail Gutseriev's SFI group), DSV logistics operator and Alto Real Estate Foundation (one of its founders is the son of a deputy Secretary of the Security Council of the Russian Federation Oleg Khramov (Sergei).
The parties do not disclose the amount of the transaction. The head of ILM partner Andrei Lukashov estimates the cost of Itella warehouses at 7.5-8 billion rubles. Taking into account the transport business, Tablogix could pay 85 billion rubles, he said. Colliers partner Stanislav Bibik estimates 8-10 billion rubles. According to the company, the financing for this deal was provided by Dom.RF Bank. Given the shortage of quality warehouses, such facilities are now in high demand, says senior director of warehousing and industrial real estate CBRE Anton Alyabiev. According to him, the deal with Itella Logistics will allow Tablogix to become one of the three largest logistics operators in Russia.
Posti started looking for buyers for Itella Logistics assets at the beginning of last year, at that time it expected to sell its entire Russian business. But it failed to do so. Advisors then said that the circle of investors who were willing to buy real estate and logistics together, is very limited.
Itella Logistics is not the only foreign investor to decide to leave Russia. In early June, the Finnish company Technopolis closed a deal to sell its only asset, the Technopolis Pulkovo business center (43,135 square meters) in northern St. Petersburg. The buyer is Sterkh Corporation.
European Atrium European Real Estate also intends to sell seven Park House shopping malls in Moscow, St. Petersburg, Kazan and other regions. Their total area is 420,000 square meters. m.