The Ministry of Environment will start issuing CO2 burial licenses in 2022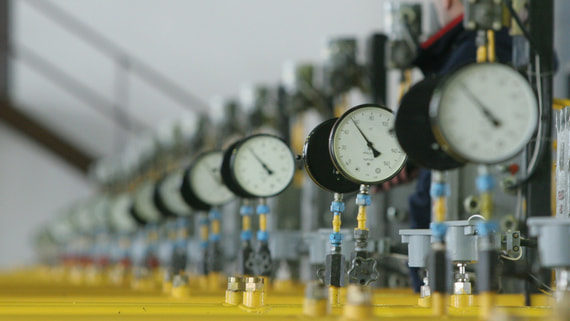 From January 1, 2022, the Ministry of Environment will begin issuing licenses for the creation of storage facilities for greenhouse gases. This was announced at a briefing on December 22 by Minister Alexander Kozlov. "We have worked out a mechanism for providing subsoil areas for the use of greenhouse gases," he said. He stressed that today it is "not only an important part of the international environmental agenda, but also an investment-attractive business that is gaining momentum."
According to Kozlov, companies can get licenses to assess the suitability of the subsoil for download today. "And from January 1, it will be possible to issue licenses for the construction of greenhouse gas storage facilities," he said. Next, the Ministry of Environment will have to amend the legislation regulating the storage of CO2, which has already been developed. The Minister did not specify how much such licenses will cost and how to control the technical parameters of storage facilities (which prevent CO2 leakage). "Vedomosti" sent a request to the Ministry of Environment.
Carbon capture and storage technologies (CCS) are being developed in various countries today and, as previously stated by the International Energy Agency, are the most promising for reducing greenhouse gas emissions and achieving climate goals that prevent global warming.
Usually CO2 is pumped into deep layers of developed hydrocarbon deposits. But the cost of such technologies is still very high. EY estimates that 1 tonne of sequestered (caught) CO2 costs an average of $ 160-170. The June review of the consulting company noted that despite the great interest in this direction of decarbonisation, the level of readiness of the CIS countries "is significantly inferior to many other states." EY partner Alexei Laza told Vedomosti that the development of such technologies abroad often depends on state support measures. In particular, in the United States, according to him, for 12 years since the launch of the CCS project, the state pays a subsidy of $ 50 per 1 ton of CO2 in capture and storage and $ 35 per 1 ton – with further use of carbon dioxide to increase oil recovery. (increased pressure in the layers.
The head of Rosnedr Eugene Petrov, who also participated in the briefing, said that in Russia the most promising area for CO2 burial in terms of the volume of potential storage facilities (developed deposits) is Western Siberia. There are very good collectors (developed layers), very good tires (rock above the layers), but there is a question of the cost of this storage area, [поскольку] Western Siberia is far from CO2-emitting companies and transporting CO2 there will not be cheap, "he added.
According to Maria Spiridonova, senior manager of the Deloitte Group for Sustainable Development in the CIS, the Urals and the southern regions of Yakutia are also suitable for geological storage of CO2 in Russia. The Sea of ​​Okhotsk is the most promising zone in Russia's waters, she told Vedomosti.
Another possible area for CO2 storage, according to Petrov, is the Orenburg region. Gazprom Naft intends to run a similar pilot project in the region. On December 17, Alexander Dyukov, the company's CEO, told reporters that he would invest about 30 billion rubles. In the future, he would be able to pump up to 50 million tons of carbon a year into underground tanks. Rosneft has included additional measures to absorb, capture and store carbon in its 2030 strategy.
Large oil and gas companies, for which the technology of pumping CO2 into underground storage facilities is a key area of ​​decarbonisation, will be primarily interested in acquiring licenses to build storage facilities for CO2, said Vladimir Lukin, partner at KPMG's Operational Risk and Sustainable Development Group. In addition, there are a number of companies in the metallurgical, chemical and energy sectors that pursue strategies to achieve carbon neutrality.
According to Spiridonova, CCS companies may also be interested in Uralkali, Uralchem ​​and Phosagro fertilizers.
What else will change in 2022 for subsoil users
During the briefing, Kozlov also reminded that large-scale amendments to the law 121-FZ "On Subsoil Use", adopted in April, will come into force in Russia on January 1. According to him, 34 by-laws were adopted to make the basic law work. This is the first serious changes in the law on non-use in 30 years, the minister stressed.
Key changes that will earn next year:
"About 1,000 auctions are held a year. To participate in the auction, each company collects up to 20 kg of documents for the application, the auction itself on paper, and [требуется] personal presence of all participants, which is not easy, as many subsoil companies operate in remote areas of the country, "said Kozlov. The Minister noted that from 2022 the country will have "not 90 different bases as now", but "a single window" through which all licenses will be issued, issued, changed and terminated. He added that this base will be accessible to both the authorities and control agencies. According to Kozlov, this will solve the problem of small licenses for underground sources of drinking water and mineral water, which "do not see" today the regulatory authorities.
"Unification of the procedure for establishing the fact of discovery of the field will also fit into the logic [внедрения] common standards, "he said. According to Kozlov, this is especially true for companies operating in different regions, because each territory (entity) has its own requirements for this procedure. But from 2022 there will be uniform rules across the country, the minister promised.