The low-cost carrier S7 Citrus was allowed to carry passengers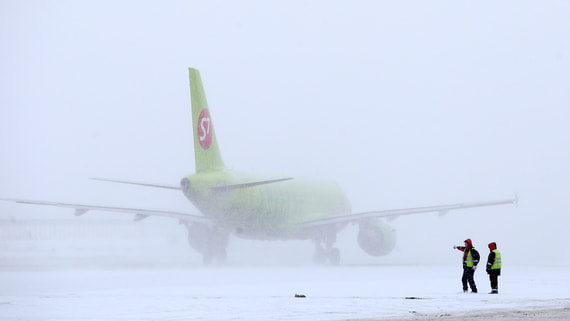 Citrus Group's new low-cost carrier has received an operator's certificate, S7 said. This document is necessary for the launch of commercial air transportation, it confirms the airline's compliance with Russian legislation.
According to the report, Citrus received a certificate of operation on the basis of the legal entity Globus, which is also part of the group. At the current stage, it is needed to set up the airline's internal information systems and organize the sales system, said a representative of S7.
The S7 Group has announced the creation of the low-cost carrier Citrus in the summer of 2021. It is planned to start flights in the summer of 2022. Citrus will fly on Airbus A320neo aircraft in a single configuration – 186 economy class seats. In 2022 there will be 8 planes in the carrier's fleet, in 2023 – 16, in 2024 – 24 cars. The number of routes will increase from 22 in 2022 to 42 in 2023 and to 66 in 2024. In 2022, the company plans to transport 1 million people, in 2024 – 7.8 million, previously announced S7.
The volume of investment in the Citrus project at the initial stage was estimated by S7 CEO Tatiana Fileva at 2.5 – 3 billion rubles. (including aircraft leasing) are S7 Group's own funds. The investment was expected to pay off in four years.
The opening of air ticket sales is scheduled for spring 2022. The new low-cost carrier will be based at the airports of Kazan and Omsk (Vedomosti wrote about this on December 8).
The company will continue negotiations with other regional airports and finalize the route network later, a S7 spokesman said. According to the company, the current route network from Kazan and Omsk does not fully meet the demand in these cities, given their population (1.26 million and 1.14 million people, respectively) and economy. Neither city has a major base carrier yet.
Now there is only one low-cost airline in Russia. This is "Victory", part of the group "Aeroflot". This low-cost carrier started flying at the end of 2014 and currently operates 44 Boeing 737-800 aircraft in a single configuration. In 2021, the carrier earned 4.9 billion rubles. net profit on RAS, which is 3.5 times more than in 2020. Low-cost passenger traffic last year increased by 59% to 14.4 million people. This corresponds to the industry dynamics: according to Rosaviatsia, in 2021 Russian airlines carried 111 million passengers (+ 60%).
According to Oleg Panteleev, director of the Aviaport branch agency, Citrus should not have direct competition with Pobeda, at least on a significant part of the routes. According to him, the competitors of the new low-cost carrier will be mainly interregional carriers that use Russian aircraft and receive subsidies for flights past Moscow (for example, Azimut and Red Wings).
Citrus is betting on minimizing costs per passenger-kilometer – its A620neo aircraft for 186 seats "just sharpened for this," says Panteleev. Airlines flying to subsidized destinations typically use smaller Embraer 170 (76 seats) and SSJ-100 (95-100 seats) seats. It is unclear which of these models will be more profitable, the expert told Vedomosti. However, he admits that Citrus will also apply for subsidies, but emphasizes that in their distribution, priority is given to those carriers that use domestic aircraft.
In 2021, the government has allocated 7.7 billion rubles for the implementation of subsidized flights over Moscow, in 2022 it is expected to spend 9.3 billion rubles.