The agro-industrial complex has not found 15 billion rubles to repay the bonds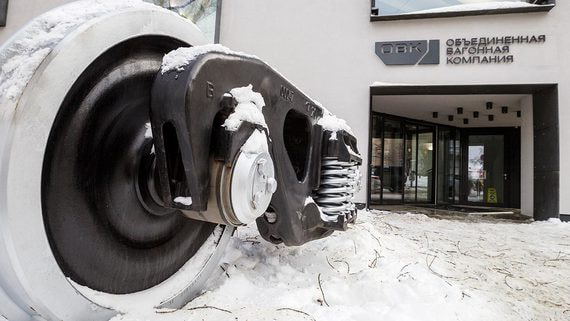 AVK Finance, the SPV company of the United Wagon Company (DEC), has not been able to find funds to buy back its Series 01 bonds, the issuer said on December 8. The total amount of unpaid bond holders is 15 billion rubles. Thus, the technical default of "OVK Finance" on this bond issue, which was announced on November 24, became final.
Shares of the agro-industrial complex on the Moscow Stock Exchange December 8 decreased by 4.24% to 76.8 rubles. for paper. On November 25, at the opening of the auction, the shares of the agro-industrial complex were traded at 100.6 rubles. per piece.
The problems of "OVK-Finance" with the repayment of bond obligations have long been known. The first issue of bonds was placed in December 2013, and in May 2021 the owners of these securities were forced to allow "AVK Finance" to postpone to November 24 payments on the 15th coupon. But on this date, the SPV company was unable to repay the 15th coupon (rate – 5, 34% per annum), or make payments on the 16th coupon. At the same time there was no redemption of bonds of this series, which meant a technical default.
Earlier in 2019, "OVK Finance" had to restructure payments on the issue of bonds of the series BO-01 for 1125 million rubles. The term of circulation of securities has been extended for 5 years, until September 3, 2024. And in February 2021, the bondholders agreed to transfer payments on the 16th-21st coupon to June 7, 2022.
The agro-industrial complex declined to comment further. A representative of the non-core assets bank "Trust" (structures owned by the Central Bank of "Trust" and "Discovery" control 52.03% of the APC) said that the default was made by the financial "daughter" of the APC, and "the production process will not affect." . The interlocutor added that the "Trust" "continues to negotiate with creditors and hopes that the best solution for all will be found."
On the balance of the "Trust" is about 80% of bonds "DEC Finance" of both series, told "Vedomosti" on November 25, a bank representative. But the companies of the agro-industrial complex are guarantors and bidders about the obligations of the SPV company, said then the expert "BCS World of Investment" Igor Galaktionov. This means that the group itself will be responsible for the debts of the "daughter", he explained.
The agro-industrial complex is the largest manufacturer of freight cars (according to Infoline-analytics, in 2020 the agro-industrial complex produced 16,600 cars, 20% less than a year earlier). In the first half of 2021, the revenue of the AIC under IFRS decreased by 35% year on year to 253 billion rubles., EBITDA – by 79% to 16 billion rubles.