Shoe maker Westfalika has announced a bond default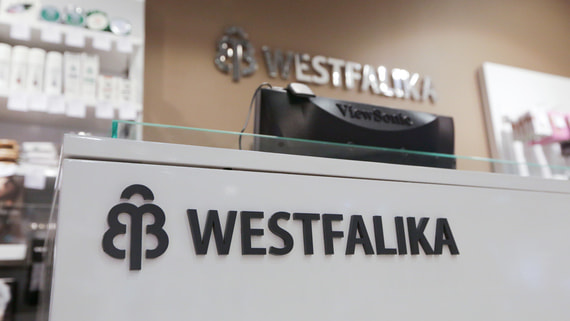 Shoe retailer OR Group (until June 2021 it was called "Shoes of Russia") announced a default on bonds issued by BO-07. We are talking about the securities that the company listed on the Moscow Stock Exchange in 2017. Since then, it has paid 408 million rubles. But on January 20, it failed to repay the remaining 592 million rubles, allowing a technical default. At the same time, the company paid the last, 20th coupon for this issue for a total of 14.8 million rubles, it said. According to a representative of the OR Group, it is currently experiencing difficulties in servicing obligations due to the high debt burden and high cost of borrowing. It is currently developing an anti-crisis action plan and considering restructuring options.
The main holder of the bonds of the issue (99%) is Promsvyazbank (PSB). "The group has been in active negotiations with PSB, but no agreement has been reached with the lender," the company said in a statement. Earlier, a representative of the bank stated that he repeatedly during 2020-2021. assisted in resolving the debt of OR Group and supported the company. As a result of the last negotiations at the end of December 2021, the parties agreed to repurchase OR Group bonds of BO-07 issue in full by January 20, 2022, but this did not happen. In addition to the issue of BO-07, OR Group has six more issues of exchange-traded bonds worth 4.7 billion rubles. In 2022, the company will repay another bond issue worth 1.5 billion rubles. with a coupon rate of 12%.
Now the company is likely to default on other obligations under bonds and credit agreements, says Asterisk partner Sergei Demchenko. "This means that the company will have to repay all loans at the request of creditors and buy bonds, not just the issue of 592 million rubles. No company can withstand such a load. That is, with the simultaneous presentation of claims by all creditors, the issue of bankruptcy is a matter of literally three months, when creditors-banks will be able to submit appropriate applications, "- explains the lawyer. According to him, the Moscow Stock Exchange will have the right to decide on the delisting of all bonds of the issuer or their transfer to sector "D" (issuers in default).
OR Group is a federal shoe retail chain headquartered in Novosibirsk, owns two shoe factories, the Westfalika.ru marketplace and the Arithmetic microcredit company. Consolidated unaudited revenue in 2021 amounted to 8.57 billion rubles, according to the company's report, which is 21% less than in 2020.