Sales of disposable e-cigarettes have tripled since the beginning of the year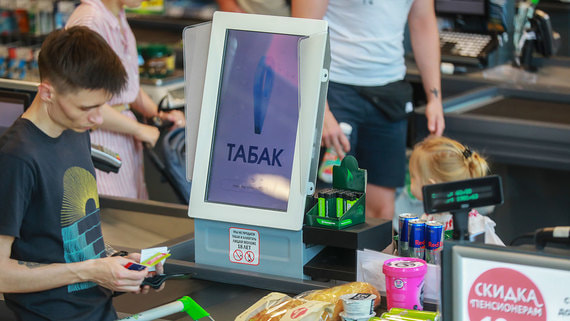 Sales of disposable electronic cigarettes in physical terms in Russian stores for five months of 2022 increased by 3.3 times compared to the same period last year. Such data was provided to "Vedomosti" by the NielsenIQ analytical company. According to her calculations, the manufacturers of these products increased their revenue by 4.5 times during the same period. She does not disclose absolute figures.
No one from the analytical companies and specialized departments surveyed by Vedomosti has named the exact capacity of the disposable electronic cigarette segment. But, according to the assessment of the Professional Alliance of participants in the Russian market of electronic nicotine systems, the total volume of the entire category of tobacco and nicotine-containing products is more than 1 trillion rubles. sales of electronic nicotine delivery systems (ESDN, including disposable electronic cigarettes and vapes) in 2021 amounted to about 150 billion rubles. excluding VAT. Moreover, it was electronic cigarettes that made the biggest contribution to this amount, assures the president of the alliance, Lev Grigoriev. The electronic cigarette market began to grow actively from the beginning of 2021, according to NielsenIQ data. This happened mainly due to the development of distribution: if in March last year such a product could be found in only 7% of tobacco shops, then by May 2022 it will be sold in 35% of such outlets. In addition, the assortment grew. At the beginning of 2020, according to NielsenIQ, about 150 product items in this category were presented on the Russian market, now there are already more than 5,000. The main audience of the product is young consumers who are attracted by the opportunity to try different cigarette flavors, according to the company. In the database of the Federal Customs Service (FTS), there are no indicators of the import of disposable electronic cigarettes for 2021 and for five months of 2022. A request to the Federal Tax Service, which has not published import data since April, remained unanswered.