Russia has moved Saudi Arabia into China's oil market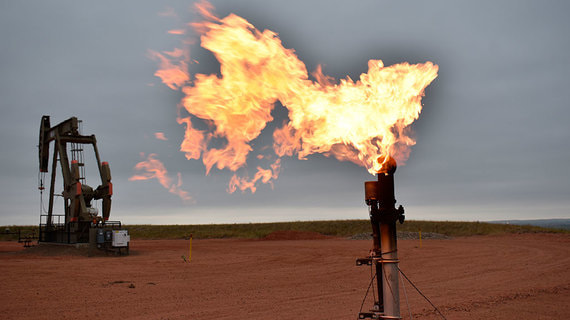 In May 2022, Russia exported 55% more oil to China than in May last year and became Beijing's largest supplier, surpassing Saudi Arabia, Reuters reported on June 20.
According to China's General Customs Administration (quoted by Reuters), Russian oil imports, including supplies through the Eastern Siberia-Pacific Ocean (ESDP) pipeline and shipping from European and Far Eastern ports, amounted to about 1.98 million barrels per day. In April this year, deliveries were 25% lower – about 1.59 million barrels per day.
According to the concluded contracts, the ESDP pipeline supplies amount to 800,000 barrels per day, and China's maritime imports from our country in May, according to Vortexa Analytics, amounted to about 1.1 million barrels per day. Thus, Russia's share in China's purchases was a record 15%.
China's other largest hydrocarbon supplier, Saudi Arabia, cut oil exports to China by 15% in May to 1.84 million barrels per day compared to April.
According to Vedomosti, Russia began to reorient oil supplies to Asian markets in March-April this year due to the refusal of Western countries to buy Russian raw materials due to a special military operation (SVO) in Ukraine. The United States and Britain announced a full embargo on Russian oil in early March, and the European Union was only able on May 31 to agree on a partial ban on offshore oil supplies from Russia under the sixth package of anti-Russian sanctions. At the same time, restrictions on supplies through the Druzhba oil pipeline with a capacity of 720,000 barrels per day will not be introduced in the near future.
According to the International Energy Agency, Russia's monthly hydrocarbon exports rose by $ 1.7 billion in May to about $ 20 billion. SVO, it was noted in the agency's report of June 15. Compared to the twenties of February to mid-June, the reference North Sea Brent rose by 31% to $ 121 per barrel, the American WTI – by 22% to $ 118 per barrel. As of June 20, the cost of Brent is $ 113 / barrel, WTI – $ 114 / barrel.
As a result of the embargo, Russian oil became profitable for consumers, as it traded at a discount to Brent (up to $ 30 / barrel. Urals; lighter oil of the same name is exported from Siberian fields through the ESPO). But with the high cost of reference varieties, even at a discount, exports remain profitable for both Russian mining companies and the budget.
Earlier, Russian Deputy Prime Minister Alexander Novak said that despite the European Union's embargo on Russian hydrocarbons, oil production is gradually recovering in June and there are good conditions for production growth in July (Vedomosti wrote on June 16).
In addition, imports of domestic oil and India have increased sharply. According to Bloomberg, based on trade data, India bought more than 40 million barrels of Russian oil from late February to early May, which is about 20% more than in 2021.
Igor Galaktionov, a stock market expert at BCS Mir Investitsii, believes that Russian exports to China will continue to grow amid a large redistribution of oil flows. "Russian raw materials go to Asia, and supplies from the Persian Gulf are replacing it in the European direction. This process will be gradual, constrained by logistical difficulties, but on the horizon of 2022-2023. it can be quite stable, "the expert explained.
According to Galaktionov's forecasts, in 2022 Russian exports to China may well reach 100 million tons, increasing by a quarter to 2021 levels.