Russia has broken the absolute record of power plant load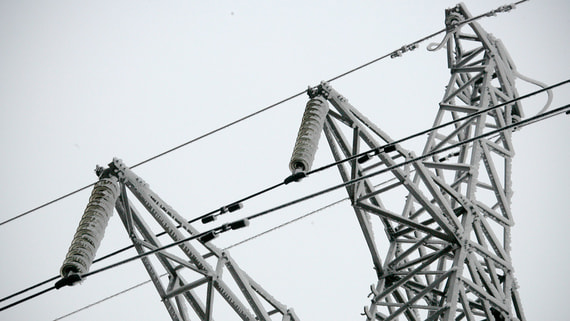 Russia set an absolute record for power consumption in the country's Unified Energy System (UES) on December 22, the Energy Ministry said. According to the agency, this figure reached 159.48 GW on Wednesday. This is 2 GW higher than the previous record set in 2012 – 157.43 GW.
According to the UES System Operator (CO, Energy System Dispatcher), the record was set on Wednesday at an average daily outdoor temperature of -15 ºС. "The dynamics was influenced not only by the temperature factor, but also by the growth of electricity consumption by industry and the population. Increase in electricity consumption [в этот день] amounted to 5.5% in relation to 2020 and 2.7% in 2019, "- said in a statement.
As of January 1, 2021, the total installed capacity of Russia's power plants was 245.3 GW, according to the SA.
The Ministry of Energy also noted that another record was set on Energy Day. The previous record from 2012 was also set on the eve of this holiday – December 21, according to the SA.
"In the conditions of a high level of power consumption, the stable operation of the EEC is ensured. Based on the calculations of the balance conditions performed by the JI before the autumn-winter period of 2021-2022, the maximum power consumption in the Unified Energy System is projected at the coldest temperature in all regions, "the press service of the operator said.
In January-November 2021, according to the Council of Europe, electricity consumption in Russia as a whole amounted to 997.7 billion kWh, which is 5.5% more than in the same period in 2020. In the EEC of Russia consumption amounted to 982.7 billion kWh, which is 5.6% more than in January – November 2020
VTB Capital analyst Vladimir Sklyar explains that the next record of energy consumption in the country was set "against the background of rapid recovery of industrial demand along with the steadily growing demand from the population in severe frosts."
According to the expert, Russia's energy system still has a "significant reserve of strength", sufficient to double GDP or 20% increase in peak electricity consumption. "At the same time, the structure of tariff formation in the sector is such that such peaks do not usually cause rapid price growth," adds Sklyar.
The equilibrium market price index for the day ahead (RSV, the main platform for wholesale electricity trade) on December 22 in the first price zone (central Russia and the Urals) was 1367.9 rubles. per MW g, according to the Administrator of the trading system (bidding on the wholesale energy market). In the second price zone (Siberia) 733.4 rubles. per MWh. This is the average for the last week. For example, on December 17 in the first price zone it was 1529.2 rubles. for MW