Rosneft has adopted a green strategy until 2030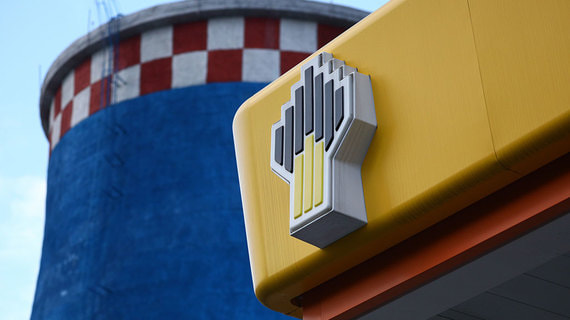 Rosneft's board of directors has approved the company's development strategy until 2030. The document provides for a reduction in the carbon footprint. According to Igor Sechin, the company's chief executive officer, the new strategy will help more than double the free cash flow (FCF) by 2030 and ensure a steady rise in the company's value to shareholders and investors. "At the same time, the goals of the emission reduction strategy confirm the company's status as a responsible supplier of energy resources and one of the leaders in the energy transition in Russia," he said.
In turn, the chairman of the board of directors of Rosneft's strategy and sustainable development Robert Dudley noted that the company's goals to achieve pure carbon neutrality by 2050 are an important step that reflects Rosneft's high responsibility to the world community. "Rosneft-2030 is a strategy that balances sustainability and shareholder profitability and positions the company as a confident industry leader," he added.
In particular, Rosneft aims to achieve carbon neutrality by 2050 in emissions of coverage areas 1 and 2 (direct and indirect energy emissions). It is planned to achieve this goal by reducing greenhouse gas emissions, using low-carbon generation, developing energy-saving technologies, capturing carbon, and using the potential for natural absorption.
At the same time, the company plans to implement a number of strategic initiatives by 2030. In particular, by this time it is planned to reduce emissions by areas 1 and 2 by 25%, as well as to implement measures to capture and store carbon.
It is also planned to achieve zero routine combustion of associated petroleum gas (APG) by 2030 – 5 years earlier than originally thought. In addition, it is planned to reduce methane emissions to less than 0.2 percent, to gradually switch its own transport to low-carbon fuel, to implement a program to sell gas-fuel fuel and a network of chargers for electric vehicles at Rosneft gas stations, and to start production and sale of aviation fuel. reduced. carbon footprint.
It is emphasized that these measures will contribute to the goals of the strategy of socio-economic development of Russia with low greenhouse gas emissions by 2050, the Paris Climate Agreement, as well as 17 goals of sustainable development of the United Nations.
In the field of hydrocarbon production, Rosneft plans to reach 330 million tons of oil equivalent per year by 2030. The key drivers of the company's growth will be the flagship project "East Oil" (Taimyr and the north of the Krasnoyarsk Territory), as well as major oil (Russian, Yurubcheno-Tachom, North Danilov and North Komsomol fields) and gas projects "Raspan and Kharam", others).
It is also planned to increase the total share of gas production to 25% of all hydrocarbons by 2025. In the field of oil refining, the strategy envisages an increase in the output of light oil products at refineries in Russia to 69 percent.
At the same time, increasing shareholder payments and increasing profitability remains one of the key strategic goals of the company, the document says. Rosneft's FCF will double by 2030, according to the document.
The company also plans to achieve zero fatal injuries and accidents at facilities.