Pharmaceutical companies are in no hurry to revise the prices of vital medicines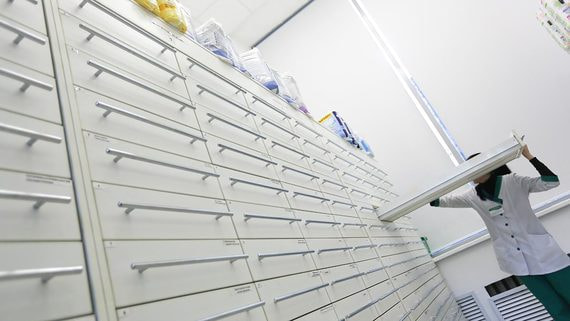 Despite the fact that the Russian government in late March this year allowed to increase the marginal selling price of vital drugs (ZHNVLP) at risk of shortage or deficit due to changes in foreign exchange rates, the number of applications from pharmaceutical manufacturers has not changed compared to last year.
A representative of the Federal Antimonopoly Service (FAS) told Vedomosti that from April 25 to May 13, it received applications to reconsider the cost of five international non-proprietary drug names from 26 companies, of which only two trade names were re-registered. He clarifies that similar figures were last year. According to Vedomosti, the agency conducts economic analysis on other applications.
According to the established rules, appeals from pharmaceutical companies are received by the Ministry of Health, which sends data on them to Roszdravnadzor to monitor the deficit of specific ZHNVLP. This agency interviews all manufacturers of drugs with this active substance and sends an opinion to the Ministry of Health, according to the text of the amendments.
For example, Ozone Pharmaceuticals, for example, received 22 letters from Roszdravnadzor and has already responded to the first two, said Andrei Gorshkov, the company's executive director. According to the results of the analysis, according to him, the agency may offer to apply for a price review. These applications are then considered by the FAS. The whole procedure of studying the documents takes at least 30 working days, so most of the appeals are still in the works, said a representative of the Ministry of Health. According to him, since the amendments came into force, the ministry has received about 250 appeals from pharmaceutical companies. In total, the list of ZHNVLP includes 808 international non-proprietary names (ie with the same active substance) and more than 5,000 trade names, which can be produced in different forms. And the state register of marginal selling prices contains 38,749 records of registered prices for ZHNVLP, said a representative of the Ministry of Health.