OPEC + is forcing the increase in oil production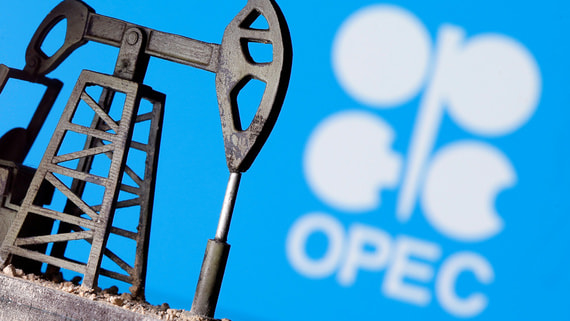 Following the ministerial meeting of the members of the agreement, the parties to the OPEC + deal decided to increase the quota for oil production for July and August 2022 to 648,000 barrels per day (bpd) per month. The previous plan provided for a monthly increase from May to September inclusive of 432,000 bpm per month. Now the September growth has been postponed to July and August, according to OPEC.
Thus, the monthly production quota was increased by about 220,000 bps. Under the agreement, Russia and Saudi Arabia will be able to increase oil production in July by 170,000 bpd to the June quota to 10.8 million bpd.
OPEC + members have also decided to extend the compensation period for previously underexploited production until the end of December 2022, at the request of some low-performing countries. These countries must submit their plans for the production of raw materials by June 17.
The next OPEC + meeting is scheduled for June 30.
In April 2020, due to a record drop in oil prices, OPEC + members agreed to reduce oil production by a total of 9.7 million barrels. per day. The agreement, which originally expired in April 2022, was then extended until the end of 2022. From August 2021 to April 2022, inclusive, the parties to the transaction increased production by 400,000 bpm each month. But the physical volumes of production of the participating countries are below the plan: in April 2022, the lag exceeded 2.5 million bpd, about 1 million bpd of them fell on the Russian Federation.
According to Nikita Blokhin, a senior analyst at Alfa-Bank, Russia's production is currently lagging behind the country's quota by an average of 0.7-0.8 million bpd. Against the background of sanctions, the refusal of the United States and Britain to buy Russian oil and the EU's embargo on oil supplied by sea from Russia, production in Russia is much lower than possible. According to an OPEC report dated May 12, in April the Russian Federation reduced oil production by 0.86 million bpd to 9.16 million bpd by March.
On June 2, Deputy Prime Minister Alexander Novak said on Russia 24 TV channel that despite declining production in March and April, it was growing in Russia in early June. "We are finding a point of equilibrium in the situation that is developing due to restrictions, changes in logistics chains, and rising freight prices. I think in June we will have the maximum recovery compared to previous levels, "he said.
Earlier, the Financial Times (FT) reported, citing sources, that Saudi Arabia was ready to increase oil production in the event of a significant reduction in oil production in Russia due to sanctions. One of them noted that the Saudi authorities "are aware of the risks and understand that it is not in their interest to lose control over oil prices." But in the event of a shortage of supply in the market, according to an informed source FT, Saudi Arabia and the UAE are ready to accelerate production growth.
Riyadh's view, which had previously refused to discuss boosting production, changed after a US delegation to Brett McGurk, the US National Security Council's coordinator for the Middle East and North Africa, and the US State Department's energy security adviser, Brett McGurk.
Veles Capital analyst Elena Kozhukhova estimates that Saudi Arabia's daily oil production in April was 10.2 million bpd, up from 11 million bpd in previous years. The UAE produced 3.01 million bpd in April, the expert added. According to Veles Capital, the reserve oil production capacity in the UAE is less than 2 million bpd.
Kozhukhova believes that Saudi Arabia and the UAE can only partially replace oil imports from Russia to the EU, which will fall due to the oil embargo.
According to Vedomosti, at an unscheduled summit in Brussels on May 31, the EU agreed to impose a partial embargo on Russian oil supplies. Within the next six months, a total ban on imports of Russian oil supplied by sea will come into force, but Russia will be able to export it via the Druzhba pipeline. In 2021, the Russian Federation supplied to Europe about 720,000 bps through pipelines and about 1.57 million bps by tankers. Slovakia, which received 5.3 million tons or 96% of its imports from Russia last year, as well as Finland (6.3 million tons, 70%) and Hungary (3.4 million) depended most heavily on oil supplies from our country. t, 57%).
"Russian oil imports to the EU currently amount to about 3.5 million bpd, and the imposed embargo, according to our estimates, could lead to a reduction in supplies to 300,000 bpd by the end of the year. Thus, Saudi Arabia and other Middle Eastern countries together would need to increase production by about 3.2 million bpd to fully make up for the potential deficit, "Kozhukhova said.
Igor Galaktionov, an expert on the BCS World of Investment stock market, agrees with this assessment, adding that it is more profitable for Saudis to focus on exports to the United States. "This will allow them not to compete with America and at the same time bargain with it for a more loyal policy in the Middle East," he concluded.
Galaktionov calls the possible decision to increase Saudi Arabia's production "rather political." He clarifies that from an economic point of view, the kingdom benefits from high prices and the maintenance of reserve capacity "as a last resort to protect against excessive price increases." Brent crude oil prices have risen 51% since the beginning of the year, trading at $ 116 / barrel on June 2, while WTI rose 45% to $ 116 / barrel.
"In the long run, there is no big difference for the Saudis to increase production now or wait until the fall of 2022, when quotas will reach maximum levels," the expert concluded.
According to Alexander Frolov, Deputy Director General of the Institute of National Energy, Russia, Saudi Arabia and the UAE are parties to the OPEC + deal, so any decisions are made within the framework of agreements. He also added that Riyadh could increase production by 1-2 million bpd, which could create certain difficulties for Russian exports to Asia: there will be a gradual replacement of Russian oil.
Sergei Grishunin, Managing Director of the NRA Rating Service, points out that increasing oil production and replacing Russian oil are not identical concepts. "Arab oil is lighter and ideal for gasoline production. Russia gives more fuel oil, gas oil and oils, ie better suited for diesel production. Thus, a full-fledged replacement of Russian oil will not happen, "he explained.
Speaking about the prospects of reducing Russian oil production, Galaktionov said that everything will depend on how exactly the embargo will be met and how quickly Russian oilmen will be able to redirect supplies to the East. "In my opinion, losses [России] may amount to about 1.5 million bps, "he said.
According to Veles Capital, oil production in Russia fell below 10 million bpd before the EU embargo. "If the volumes previously supplied to Europe are not realized, by the end of the year the reduction may be about 2-3 million bpd," Kozhukhova said.
Earlier, Russian Deputy Prime Minister Alexander Novak said that due to the partial loss of volumes in the European market, oil production in Russia by the end of 2022 may fall to 480-500 million tons (3.5-3.6 billion bpd) s 524 million tons (3.8 billion bpd) in 2021. The Deputy Prime Minister also said that Russia can "relatively painlessly" redirect oil exports from Europe to Asia.
In April 2022, Russia for the first time put more oil on the Asian market than in Europe, that is, the reorientation to new markets has already begun. In May, this trend intensified due to the further reluctance of Western countries to purchase raw materials from Russia. According to Kpler, in the last week of May, about 74-79 million barrels of Russian oil were delivered to Asia by tankers (Vedomosti wrote about this on May 27).