Oil, gas and other commodities are becoming more expensive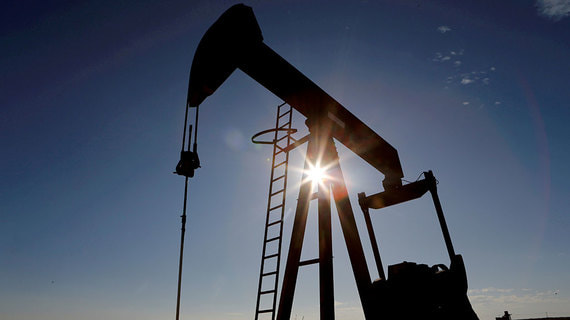 World commodity prices, including oil and gas, accelerated on February 24 amid Russia's special military operation in Donbass and Ukraine.
The price of Brent North Sea crude oil rose by 8.3% to the previous day's trading session, to $ 104.8 per barrel – for the first time since mid-August 2014, according to ICE. US WTI rose 7.8% to $ 99.4 per barrel.
March gas futures at the Dutch hub TTF at 17:00 Moscow time rose by 40% to $ 1437 per 1,000 cubic meters. m, and during the day its value "broke" the level of $ 1,500 per 1,000 cubic meters. m. But still remains below the peak values ​​of December 2021 at $ 2200. The price of a coal futures contract for deliveries to the hub in Rotterdam reached $ 191 on February 24 per 1 ton – the highest since the end of January 2022.
Energy prices are heating up both those already imposed (against Nord Stream 2) and new sanctions against Russia, which are being prepared, as well as sharp statements by European politicians. In particular, the Minister of Economy of Germany, Vice Chancellor Robert Habek said that Germany needs to give up Russian gas and coal. "We will have to buy more gas, as well as coal, in other countries, because we cannot be so dependent on a country that does not comply with more international law," he was quoted as saying by RIA Novosti.
Aluminum and nickel are also becoming more expensive. The price of aluminum on the London Metal Exchange (LME) on February 24 reached a new all-time high – $ 3444 per 1 ton. On February 23, futures for the metal traded at $ 3323 per 1 ton, an increase of about 4% for the day.
Nickel prices for the LME reached their highest level since April 2011. Three-month futures traded at $ 25,630 on February 24 (+ 3% on the previous trading day).
Prices for precious metals also went up. Gold futures rose 3% to $ 1968 per troy ounce (high since August 2020), silver futures rose 3.4% to $ 25.4 an ounce (high from November 2021), according to Comex . Palladium is rising in price by 9% to $ 2666 per ounce, platinum – by 2% to $ 1114 per ounce, which is the maximum from August and July 2021, respectively.
The world is on the verge of a new energy crisis
The aggravation of the geopolitical situation against the background of low stocks in many commodity markets may lead to a continuation of the energy and raw materials crisis, says Oksana Lukicheva, an analyst for commodity markets "Opening Investments". Potential supply disruptions could affect oil, gas and metal markets, including precious metals, she warned.
According to Lukicheva, "at the peak of nervousness" we can expect an increase in oil prices to $ 125 per barrel with further stabilization in the region of $ 90-110 per barrel. Finam analyst Alexander Potavin gives a similar estimate: in his opinion, Brent quotes could reach $ 120 per barrel. He reminds that Russia accounts for about 25-40% of all energy supplies to Europe. If the EU decides to impose sanctions on Russian commodity exports, it will take a long time to find other suppliers, so in the next 6-9 months, oil prices may rise above $ 100 per barrel.
According to Veles Capital analyst Elena Kozhukhova, oil prices may continue to rise to $ 112.5 per barrel of Brent and about $ 107 per barrel of WTI. If the situation worsens (the continuation of hostilities in Ukraine, the imposition of sanctions against the Russian energy sector and export restrictions), prices could reach the peaks of 2011 and 2008, ie $ 120-140 per barrel, she warns.
The dynamics of gas prices, according to Lukicheva, will depend on demand in the off-season, now against the background of warming demand is falling. But the expert does not expect a significant drop in gas prices in Europe and Asia "at least until 2023." In the event of further escalation, spot prices could reach $ 2,000 per 1,000 cubic meters. m, she said. She also draws attention to the fact that so far Russian gas supplies to Europe are stable, and the volume of pumping through the Ukrainian gas transportation system has even increased slightly.
Gazprom has too large a share of the European market (about 40%) to be able to replace its supplies with alternatives, even over the horizon of several years, adds Finama analyst Sergei Kaufman. He believes that gas prices above $ 2,000 will not reach the highs of December 2021. "But hopes for the normalization of the cost of blue fuel have decreased significantly, as this requires the restoration of stocks by increasing supplies from Russia," he added.
The instability of the situation around Ukraine will also accelerate the prices of metals and coal, analysts say. Russian mining companies are deeply integrated into the world market and have a significant share in it, says Finama analyst Alexei Kalachev. UC Rusal produces more than 6% of the world's primary aluminum, Norilsk Nickel accounts for more than 12% of the nickel market and up to 40% of the palladium market, he said. Russia is the third largest exporter of hard coal, accounting for about 16% of world exports, including 30% to 40% of the EU's coal consumption, he added.
Investors will "hide" in gold
At the same time, there will be a significant shortage of nickel and copper on the world market in the medium term, adds Boris Krasnozhenov, head of Alfa Bank's securities market analytics department. Therefore, the price of nickel could reach $ 26,000-27,000 per 1 ton, and the price of copper – to exceed $ 12,000 per 1 ton, he said.
According to Lukicheva, aluminum will continue to rise in price to $ 3400-3700 per 1 ton, nickel – up to $ 28,000 per 1 ton, copper – up to $ 10,500 per 1 ton, zinc – up to $ 4000-4400 per ton. But it is far from the fact that the West will go on serious restrictions on the Russian mining industry, says Kalachev. "When it becomes clear, these prices for goods can pay off. And it can happen pretty quickly, "says the analyst.
The tense geopolitical situation, high dollar inflation and the expectation of a sharp rise in rates by the Fed will support further rallies in precious metals, said Krasnozhenov. Precious metals have traditionally risen in price with increasing levels of risk in the world, as they are perceived as a protective asset, reminds Potavin. Gold prices may soon reach $ 2070 per ounce – previously there were price highs in 2021, the price of silver could rise to $ 29-30 per ounce, he predicts.
According to Krasnozhenov, by the end of the first quarter of 2022, the realistic level of gold prices will be $ 2000-2100 per ounce. He adds that Russia controls more than 40% of the world's palladium market, and prices for the metal are already rising above $ 2,600 an ounce. According to Lukicheva, the price of gold can reach $ 2,000 per ounce, silver – $ 28-30, platinum – $ 1200-1350, palladium – $ 3,000 per ounce.
Lukicheva adds that prices in the grain and oilseeds markets may also rise. Wheat can go up to $ 10.5 per bushel and higher, corn – more than $ 8 per bushel. Krasnozhenov, in turn, notes that the market is also experiencing rising prices for fertilizers.