Obi stores in Russia will open soon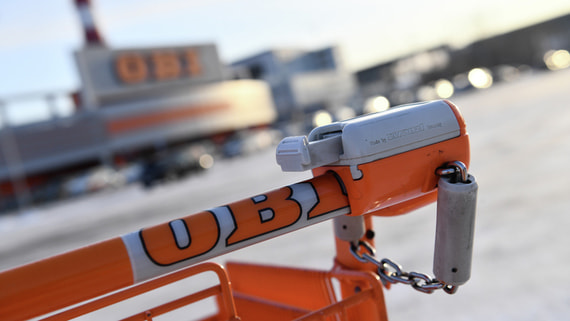 Obi stores will open "as soon as possible," said Dmitry Galantsev, a partner at Propositum law firm, which represents the retailer's interests in the deal to sell it. To do this, according to him, it is necessary to update the cash terminals, clean the premises, expand the security staff, providing more employees at the company's outlets. The rest of the stores are ready to open, the interlocutor of "Vedomosti" concluded.
On April 12, it became known that the German Obi GmbH has signed an agreement on the implementation of Russian business with an unnamed investor who will develop the company in the country, most likely with the gradual abandonment of the Obi trademark. Prior to the closing of the deal, the network will be transferred to the management of the founder of the consulting group "Audit Group" and the law agency "Cesar Consulting" Boris Lyuboshitsa. The latter confirmed this information. The agreement between Obi GmbH and the Russian buyer has yet to be approved by the Federal Antimonopoly Service (FAS).
The terms of the transaction are also not disclosed. Most likely, it will be symbolic, "for the ruble", says Infoline CEO Ivan Fedyakov. According to him, almost a month of downtime Obi in Russia brought the company billions in losses from rent, staff salaries, etc. In addition, it received 3-4 billion rubles. revenue due to lack of sales. He believes that the deal was beneficial to the German leadership. In addition to no longer having to cover the debts of Russian companies, they will also not receive lawsuits outside Russia from international companies that manage shopping centers that house Obi hypermarkets (for example, from the Swedish IKEA).
The deal between Obi GmbH and a still unknown investor was preceded by a corporate conflict between Russia's network management and its shareholder. The first tried to buy out his business or get it into trust, two sources close to the company said earlier. This would allow stores to continue to operate in Russia.
As a result, the German holding decided to sell the assets to the investor while maintaining the company's activities and jobs, said a source close to Luboszyce. The businessman himself, with a general power of attorney for asset management, will conduct due diligence of the retailer, check its reporting, inventory of assets, and later – draw up a strategic and financial development plan to pull it out of losses, the businessman confirmed.
The Obi chain has been operating in Russia since 2003. At the beginning of 2022, the network included 27 hypermarkets with about 4,900 employees.