Novak explained why the price of oil in 2022 will remain stable.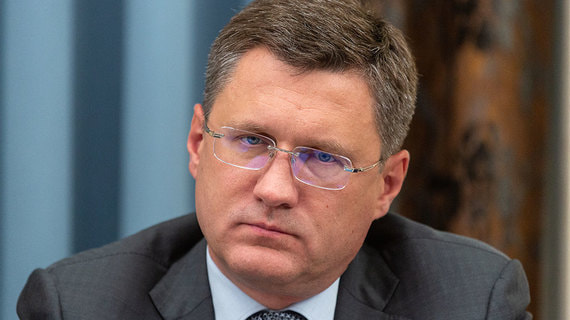 Deputy Prime Minister Alexander Novak believes that sharp fluctuations in oil prices in 2022 should not be expected. The price of a barrel, according to his estimates, will remain at about $ 75. "Overall, the current levels we see today are quite stable – that is $ 75 per barrel, plus or minus 10%. It seems to me that such parameters may be maintained next year, "the Deputy Prime Minister said in an interview with Russia 24 TV channel.
Novak added that the price is influenced by many factors, including the balance of supply and demand and force majeure, but now he sees no risks that would lead to serious deviations from current price levels.
"Now the oil market is balanced, thanks in part to joint action by Russia and other OPEC + countries," the official added. Next year, he said, demand will continue to recover despite the pandemic, including through active vaccination, and by the end of 2022 will reach pre-pandemic levels. According to Novak, Russia may increase production to 540-550 million tons next year and reach the level of 2019 by May.
Novak also said that in 2021 oil production in Russia will be about 524 million tons, which is 2.1% more than in 2020. Gas production, according to him, will grow by 10% this year. In the past, according to the Ministry of Energy, 692.9 billion cubic meters were extracted. m of gas. Coal production in 2021 will increase by 9.5% to 440 million tons.
Currently, oil production in Russia is limited to participation in the agreement with OPEC and non-cartel countries – the OPEC + deal. Its participants in April 2020, after an unprecedented collapse in oil prices (Brent then fell from $ 50 to $ 25 per barrel) to stabilize prices agreed to reduce global production. It was decided to reduce oil production by a total of 9.7 million barrels per day for two years – from May 1, 2020 to the end of April 2022. In July 2021, the agreement was extended until the end of 2022, with the current August OPEC + increases production by 400,000 barrels per day every month.
At 17.45 Moscow time on December 24, the price of February futures for Brent crude oil on the ICE exchange was $ 75.9 per barrel, WTI – $ 72.8 per barrel.
Dmitry Marinchenko, senior director of the Fitch Ratings natural resources group, told Vedomosti that average oil prices in 2022 "will be comparable to this year's average prices." According to Fitch Ratings, the average price in 2021 will be about $ 70 per bar. Raiffeisenbank gives a similar forecast of the average oil price – $ 72, 5 / barrel.
Raiffeisenbank analyst Andrei Polishchuk notes that oil prices will continue to rise in the winter due to high gas prices (as oil products can be used as a substitute for expensive gas, the spot price of which ranges from $ 1,200 to 2,000 per 1,000 cubic meters). "Gazette"). But after the peak of the heating season, a downward correction is possible, Polishchuk said.
Marinchenko, in turn, shows that as some countries began to impose new restrictions due to the spread of "amicron" -coronavirus strain, the demand for oil in the I quarter of 2022 "will sag a little." Fitch emphasizes that the restrictions will be targeted and less stringent than in 2020. In addition, according to Marinchenko, OPEC + will closely monitor the market and, if necessary, can accelerate the growth of production, which will support oil prices.
In 2022, the demand for oil will continue to recover and by the end of the year or even earlier its pre-dondemic level may be reached, confirms the thesis of Novak Polishchuk from Raiffeisenbank. Recovery of demand to the pre-pandemic level has almost happened, but there was an "amicron" -strain of the coronavirus, says Marynchenko. "Now we expect that demand will recover by mid-late 2022. And the recovery will be mainly at the expense of Asia, demand in Europe may still lag behind the evidence," – said the expert.
Polish production will also be an important factor influencing the market. It is now 11.7 million barrels. per day, which is 700,000 bar. per day more than the year before. Marinchenko adds that one of the key factors remains the epidemiological situation in the world. According to him, if the "amicron" or new strains are more aggressive than the previous ones, demand may fall sharply, and the price of oil will fall below $ 50.
Polishchuk believes that the factors related to the coronavirus pandemic in 2022 will no longer have such a strong impact on the market. "Possible new restrictions – such as the closure of major cities or air travel between countries – will increase price volatility. But the demand will not fall as much as before, "he is sure. According to the expert, the world has adapted to the pandemic (new drugs are being invented, European certificates are appearing) and oil is reacting to it less and less.