New Year's trips to Russia have become cheaper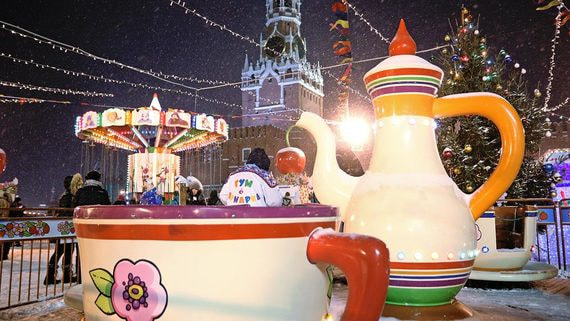 Tours to the cities of Russia for the New Year holidays this year fell by 17% compared to the pre-dondemic year 2019 and 12% compared to 2020, calculated services "Tinkoff Travel" and Travelata.ru. Their representatives attribute this to the increase in the number of offers from local tour operators, as well as the introduction of QR-codes in different regions.
This is confirmed by the Vice President of the Russian Union of Tourism Industry Dmitry Gorin, who notes that this year the prices for domestic flights were 10-40% cheaper, and this also affected the final cost of tours. The average ticket price per passenger is 11,680 rubles. per person back and forth, which is almost 15.3% lower than it was during the New Year holidays 2019/20, says the head of the press service of OneTwoTrip Elena Shelekhova.
For example, according to her, a ticket to Moscow from other cities costs 9,200 rubles. (28.8% lower than two years ago), in St. Petersburg – 10,800 rubles. (-17.8%), in Sochi – 14,800 rubles. (-12.2%), in Krasnodar – 12,500 rubles. (-9.9%). And only the cost of the flight to Mineralnye Vody has not changed: it is 14,400 rubles. Similar data in the service "Tutu.ru". The most popular route, according to his representative, is Moscow-Sochi, the average ticket price is 12,408 rubles. at both ends, which is 10% cheaper than two years ago. Tickets from Moscow to Krasnodar fell by 15% to 8,302 rubles and from the Russian capital to Simferopol by 1% (to 11,338 rubles). Data from the Aviasales service show that New Year's ticket prices to Moscow, St. Petersburg, Sochi, Krasnodar and Mineralnye Vody have fallen by 1,000-2,000 rubles in two years.
In some cities, cheaper for the New Year holidays and hotels. According to the service Ostrovok.ru, the average cost of a room in Moscow these days is 2800 rubles. per night, which is almost 40% lower than it was two years ago. It will be 11% (6900 rubles) cheaper to stay in hotels in Yalta, 9% – in Sochi (4700 rubles).
But there are exceptions. Hotels in Krasnaya Polyana, on the contrary, have risen 1.5 times to 17,000 rubles. for the night. Maya Lamidze, executive director of the Association of Tour Operators of Russia, confirms that the prices for the most popular destinations have risen, including Krasnaya Polyana. The cost of hotels in Sevastopol, according to Ostrovok.ru, increased by 10% to 4800 rubles. But in St. Petersburg, the average price has not changed (3900 rubles.). Traditional tour operators claim that tours for the New Year holidays have not fallen in price and remain at the level of 2019 or slightly higher.
According to the general director of the tour operator "Dolphin" Sergei Ramashkin, the price increased by an average of 5% compared to last season and 18% until 2019. Yes, go for 4-5 days (the most popular duration of the tour) for the New Year in Krasnodar Territory (excluding Krasnaya Polyana) will cost 25,000-27,000 rubles, including a flight. Krasnaya Polyana as a ski and very popular destination will cost 35 000-45 000 rubles, and rest in Mineralnye Vody will cost 40 000-42 000 rubles. The difference in prices for the trip, which is obtained by self-booking and when buying an organized tour, is due to the fact that in the first case, tourists usually choose the most budget options – "1-2 stars", which just got cheaper, says Lamidze. And better accommodation, according to her, which is usually included in the tour, has risen in price, which inevitably affected the cost of travel.