Mercury thermometers are disappearing from sale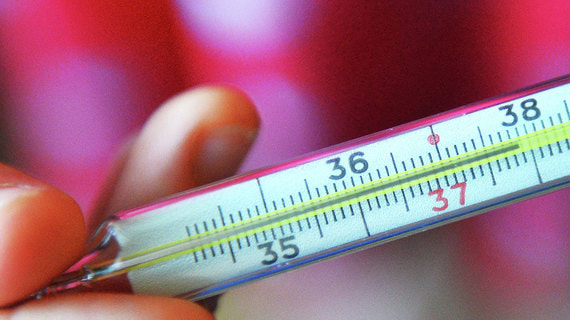 Mercury thermometers may soon disappear from sale, representatives of several pharmacy chains, distributors and marketplaces told Vedomosti. They explain this by the Minamata Convention, which restricts the use of mercury in the home.
This document was signed in 2013-2014. 128 countries, including Russia, which has not yet ratified it. From 2020, the convention bans the production, export and import of certain types of mercury-containing products. The largest manufacturer of mercury thermometers in the world – China. In 2019, it accounted for 95.7% of thermometers containing mercury imported to Russia (no later data), according to the FMS.
There are almost no mercury thermometers left in the "Pharmacy Network 36.6" (it includes more than 1,500 pharmacies, it ranks 8th in terms of revenue in the ranking of the DSM Group), says its representative. System deliveries of mercury thermometers to the Rigla pharmacy chain (almost 3,500 pharmacies, 2nd in terms of revenue) have stopped since the first quarter of 2021 due to the closure of imports from China, says its commercial director Natalia Burdina.
Throughout the year, the company sold remnants of batches of mercury thermometers previously purchased from China's Jiangsu Yuyue Medical Instruments and Wuxi Medical Instrument Factory, as well as distributor Amrus Enterprises and Russia's Thermodevice. Since December, only the latter's thermometers have been sold in pharmacies. At the same time, their reserves are declining, adds Burdina. Representatives of "Termopribor" and another large pharmacy chain – "Erkopharma" did not respond to the request of "Vedomosti".
Distributor TsV "Flow" sells the remnants of mercury thermometers, previously reserved by customers, said commercial director Boris Popov. In 2021 there were no imported supplies. The company sold products imported to Russia in 2020, as well as domestic products that were manufactured in the same year. In 2021, shipments of mercury thermometers in the company in physical terms decreased by 70% compared to last year. In the company owned by the marketplace "Zdravsiti" they fell 4.5 times, the absolute figures Popov did not give. The P-Pharma distribution unit does not supply mercury thermometers, a company spokesman said.
Back in 2020, according to the DSM Group, mercury thermometers were the most popular in Russia: they are inexpensive, accurate and long-lasting. In just 11 months of 2021, pharmacy chains in Russia sold 668 million packages of thermometers worth 2 billion rubles., According to estimates by the analytical company. Sales of mercury thermometers have halved compared to last year, to 2,100,000 packages, while pharmacies have helped them twice as much – almost 662 million rubles. Sales of infrared thermometers in pieces also fell – by 43% to 90,000 packages, and mercury-free and digital, by contrast, increased – by 11% to 1, 21 million and 8% to 3, 33 million packages, respectively.
In the absence of a mercury thermometer in the pharmacy, consumers in 2021 bought digital, DSM analysts found out at the request of "Vedomosti". "Pharmacy Network 36.6" has refocused on the sale of alcohol thermometers, says its spokesman. At Sber Eopteka, the second-largest remote ordering service, electronic and mercury-free thermometers account for the bulk of sales, although mercury products were in the lead a year ago, a company spokesman said. In November 2021, sales of mercury thermometers fell by 63% year on year, in December – by 20%, he added. They were replaced primarily by electronic ones: in November their sales increased by 61%, in December – by 74%. The interlocutor of "Vedomosti" does not give absolute figures.
Director of Development of the analytical company RNC Pharma Nikolai Bespalov believes that inexpensive thermometers will not leave the market, they will just use a different composition. He thinks they will be replaced by Russian and Chinese counterparts without mercury (for example, alcohol-based). But the production of mercury, electronic or infrared analogues is unlikely to appear in Russia, because to create a competitive production is not enough domestic components, and the assembly of Chinese components in our country is economically impractical. Therefore, Russia will import such products.