Gasoline is becoming more expensive in Europe due to the energy crisis and geopolitics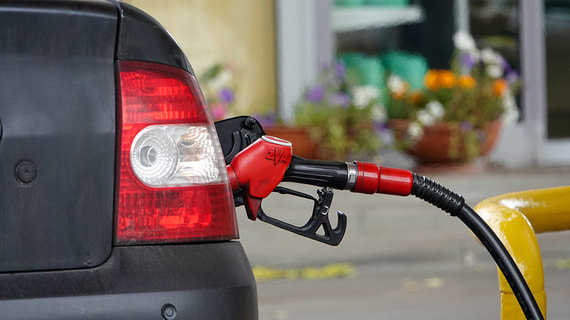 In European countries in January-February 2022, retail gasoline prices rose by an average of almost 7%. According to the platform fuelo.net, in just two months (as of March 1) the cost of a liter of AI-95 at gas stations rose in Romania – by 14.2% to 1.41 euros. The highest prices were recorded in the Netherlands, where on March 1 the price of a liter of AI-95 was 2.15 euros (5.4% more than at the beginning of the year). In Italy, 1 liter costs an average of 1.99 euros (+ 8.5%), in Greece – 1.89 euros (+ 8.3%), in Germany (+ 9.8%), Portugal (+8.2 %) and France (+ 10.6%) – 1.88 euros, in the UK in terms of euros – 1.81 (+ 3.4%).
The cost of motor fuel in the EU began to rise in August 2021 following oil prices. In October, for the first time since December 2014, the price of the North Sea brand Brent rose above $ 84 per barrel. The cost of energy has been affected by the acceleration of economic recovery in the EU amid the lifting of restrictions imposed to combat the coronavirus. Power plant owners were forced to use cheaper fuel oil and coal instead of rapidly rising gas prices. It also spurred prices for refined products (Vedomosti wrote about this on September 15 and 29). And the EU's focus on renewable energy sources (RES) has played against them: windless weather has created an energy shortage due to a sharp decline in wind power generation (WPP) in the summer of 2021.
According to the ICE exchange, on March 1, 2022, the price of the nearest May futures for Brent deliveries rose to $ 104 per barrel, reaching the level of October 2014. A barrel of WTI with delivery in April costs $ 101. Since February 24, the geopolitical situation related to Russia's special military operation to demilitarize and denazify Ukraine has been putting additional pressure on oil prices.
In Europe, gasoline prices are rising primarily due to rising oil prices, which, among other things, in recent weeks has also been pressured by the situation in Ukraine, says CEO of "Infoline-Analytics" Mikhail Burmistrov. According to him, the market fears a possible reduction in supplies from Russia. According to the analyst, the geopolitical factor, which now plays a key role in the market, creates additional uncertainty, so in the first half of March 2022, rising gasoline prices in the EU may accelerate. Burmistrov suggests that prices at European gas stations in this period may increase by another 10-15%.
Konstantin Simonov, director general of the National Energy Security Fund, agrees. In addition to geopolitics, according to the expert, the rise in gasoline prices in Europe is also influenced by the course taken by EU countries to reduce the carbon footprint and the transition to green energy. Part of the collected fuel taxes is sent in the form of subsidies to support renewable energy. "Increasing the level of taxes for the purposes of energy transition leads to higher gasoline prices for end users. This process could be slowed down, but then it will also slow down the decarbonization program. But the EU authorities are not ready to do that, "he said. Simonov predicts that the growth of gasoline prices in the EU will continue at least until April.
Vygon Consulting Research Director Maria Belova notes that not only oil, but all hydrocarbons are now rising in price due to the "military" award. "Further short-term changes in prices in both directions will also occur as the situation around Ukraine develops," the expert said, adding that oil prices should not be expected to fall below $ 85-90 per barrel by the end of the year. Belova reminded that Europe since the early 2000s. pursues a planned policy to reduce dependence on Russian hydrocarbons, and the current escalation in Ukraine will only accelerate this process. "But it is premature to talk about the EU's abandonment of Russian oil in the foreseeable future," she added.
In Russia in 2021, retail gasoline prices rose by an average of 8.8%, according to Rosstat. Inflation for the year was 8.4%. Retail prices for gasoline in the period from 17 to 24 February did not change on average in Russia, according to CDU TEK. In previous weeks, gasoline prices rose by an average of 2-4 kopecks. per liter per week, and in early February, the cost of AI-92 at gas stations in the European part of Russia and the Urals decreased after 16 weeks of growth, Interfax reported. From 17 to 24 February, gasoline prices rose only in the Yaroslavl region (3 kopecks per liter of AI-95), in the Crimea (6 kopecks per liter of AI-95), Udmurtia (3 kopecks per liter of AI-95) and Tuve (at 11 kopecks per liter of AI-95). On average in Russia AI-92 cost 47.78 rubles. per liter, AI-95 – 51.46 rubles. per liter.