Foreign pharmaceutical distributors stop or reduce work in Russia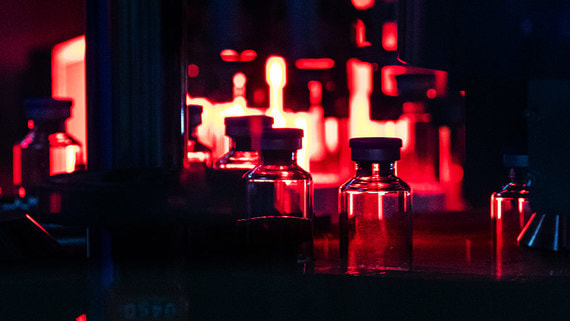 The Dutch distributor IMCD, which imports substances and auxiliaries for the release of drugs, is leaving the Russian market and closing offices in Moscow and St. Petersburg. He announced this on his official website. In our country, the company worked with the pharmaceutical companies Grotex and Vertex, and the share of its deliveries for some Russian plants was up to 30% of the total number of purchased items, said Pavel Lisovsky, managing partner of the pharmaceutical consulting company Designing Management Systems.
Another distributor, the American Azelis, in turn, in its letter warned customers about the reduction in supplies. An employee of a domestic pharmaceutical company told Vedomosti about this. Azelis officially presented in Russia the products of the manufacturer of raw materials for soft dosage forms, injections and inhalations Lubrizol, with the supply of which, according to Lisovsky, there are also difficulties.
Distributors have stopped or significantly reduced supplies to Russia following foreign manufacturers of pharmaceutical raw materials and excipients. In particular, this was announced after the start of a special operation in Ukraine by one of the world's largest chemical concerns – the German BASF and the British manufacturer of specialty chemicals Croda. The American Panreac also announced in a customer newsletter that it had suspended the import of all its products for the pharmaceutical industry to Russia, both directly and through distributors or re-exports. "Vedomosti" got acquainted with the content of the letter, its authenticity was confirmed by a representative of the pharmaceutical company "Geropharm". The latter purchased non-aqueous glucose from Panreac to make insulin, as well as glycine, yeast, zinc, cystamine and other products needed to produce bioregulators and drugs to treat diabetes and epilepsy.
Now Geropharm is switching to alternative suppliers, its representative added. Glycine as a pharmaceutical substance in 2021 was also imported by China, a year earlier it was imported from Japan, so the director of development of the analytical company RNC Pharma Nikolai Bespalov sees no threats in this direction. Other items, in his opinion, will also easily replace alternative suppliers or start importing them as part of parallel imports. RNC Pharma does not have statistics on the import of excipients to Russia.
Last year, BASF imported 10 types of pharmaceutical substances to Russia, Bespalov said. About 65% of the company's natural supply came from ibuprofen, a fat-soluble vitamin retinol and levomenthol, which is used in the production of cough lozenges and cold drops. Last year, retinol was supplied to our country by two companies, but 76% of their money went to BASF. Ibuprofen and levomenthol had four suppliers each. The share of the German concern in the monetary volume of these imported substances was 14 and 64%, respectively, the expert continues. According to the analytical company DSM Group, the share of imports of the substance dexpanthenol BASF in 2021 (used to treat skin damage) was 100%. The ibuprofen substance, like other items, can be replaced by Chinese products, which are already supplied to Russia, Bespalov said.
Russian Biocad buys BASF raw materials through a domestic distributor. It is used to create some drugs for chemical synthesis, its spokesman said, adding that the company is currently studying alternative manufacturers of substances and materials. According to Bespalov, in the market of pharmaceutical substances, this foreign company is not the most important player, it accounted for 0.9% in kind and 0.13% in monetary terms of total imports of such substances to Russia in 2021 (15,800 tons per 195.4 billion rubles), according to RNC Pharma.
Lisovsky is not so optimistic. In addition to substances, BASF produces excipients, the import of which analysts find difficult to calculate. In particular, they are used to regulate the rate of disintegration of the dosage form, ie help the drug to immediately release the active substance into the body or, conversely, increase or decrease the duration of this process, which is important for effective treatment of the patient. The German holding also produces substances for the manufacture of soft dosage forms and gelatin capsules, ingredients for the creation of substances, vitamins, plant sterols, emulsifiers, etc. Lisovsky believes that the release of some drugs may be temporarily suspended until alternative manufacturers are found. And in the long run, Russia has to establish its own synthesis of substances, he said.
Shrinking suppliers in Russia have affected 2-3% of the total range of Ozone Pharmaceuticals, which includes more than 350 products, said the company's CEO Andrei Gorshkov. According to his preliminary estimates, difficulties can arise with a maximum of 5-10 products. According to a Biocad spokesman, the company has received a number of notifications from foreign contractors about the inability to meet its obligations. He did not specify their names. According to him, some positions previously purchased from European suppliers have no alternative even in other markets.
Auxiliary components of outgoing foreign companies have minimized costs to maintain affordable prices, Gorshkov said. He also believes that the withdrawn positions can be replaced by products from China and India. It will not lose in quality, but will be more expensive due to rising logistics costs and higher prices by Chinese sellers, who usually respond quickly to increased demand, Gorshkov suggests. According to him, without adjusting prices in the medium term, pharmaceutical companies may have problems with profitability. Ozone Pharmaceuticals will be able to keep prices at the current level for no more than six months, and it is impossible to predict what will happen next, the interlocutor of Vedomosti concluded.
The refusal of large European companies to supply auxiliaries and raw materials for the production of medicines will certainly affect the production processes in the pharmaceutical industry, said a spokesman for the Ministry of Industry and Trade. He recalls that during the pandemic, many companies organized work with additional suppliers and began to form reserves of raw materials and components. For example, to avoid disruptions, Binnopharm Group (part of Sistema JSFC) began selecting alternative suppliers of pharmaceutical substances and auxiliary materials for drug production long before the pandemic and tougher sanctions, said Rustem Muratov, CEO. Alternatives have already been found regarding the outgoing positions, the representative of the Ministry of Industry and Trade added.
But pharmaceutical companies have yet to resolve regulatory issues, as the replacement of excipients, raw materials, materials and substances will require changes in the registration dossier of the drug. To speed up these procedures, on March 23 the government passed a resolution allowing new data to be entered into the dossier more quickly, the Vedomosti interlocutor explained. To increase the level of localization of domestic production, the Ministry of Industry and Trade also intends to develop low-tonnage chemistry in the country.
Requests to BASF, IMCD, Azelis, Lubrizol, Panreac, Grotex, Valenta Pharm, R-Pharm, etc., as well as to the Association of Russian Pharm Manufacturers went unanswered. A Vertex spokesman declined to comment.