Due to which increased oil and gas production in Russia in 2021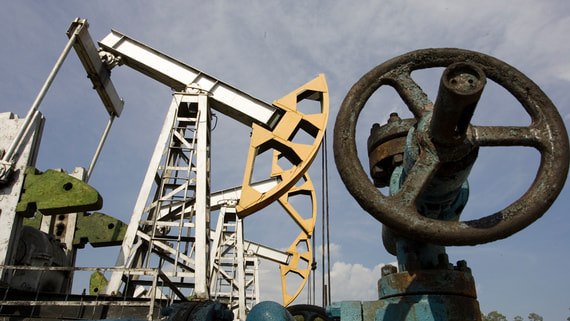 According to the results of 2021, oil production in Russia will be about 517 million tons, gas – about 740 billion cubic meters. m. This was announced December 22 at a briefing by Minister of Natural Resources and Ecology Alexander Kozlov. In 2020, the country, according to the Ministry of Environment, produced 50.56 million tons of oil and 6977 billion cubic meters. m of gas. That is, in 2021, oil production could grow by 2, 3%, gas – by 6, 1%.
At the same time, according to Kozlov, the increase in oil and gas condensate reserves in 2021 is estimated at 628 million tons, gas – at 1.017 trillion cubic meters. m. He clarified that we are talking about stocks in categories A + B1 + C1, that is, already explored reserves. "This will ensure the full resumption of production," said the Minister. The head of Rosnedr Eugene Petrov, in turn, added that most of the increase in reserves was obtained through exploration of existing deposits.
In 2020, the increase in oil reserves, according to the Ministry of Environment, amounted to 1039 million tons, gas – 765 billion cubic meters. m. Last year, 43 new fields were put on the state register (41 oil and 2 oil and gas condensate).
The report of the Ministry of Environment "On the state and use of mineral resources" says that in 2020 the increase in oil reserves of categories A + B1 + C1 due to exploration and revaluation exceeded production by almost 70%, due to a sharp decline in production and increasing the volume of exploration work. In 2019, the excess of reserves over hydrocarbon production was 14%, and the minimum rate of such excess over the past 10 years was in 2017 – only 3%. The total oil reserves in Russia at the end of 2020 amounted to more than 31.4 billion tons, gas condensate – 3.98 billion tons (a total of 3267 fields), gas reserves – 74.5 trillion cubic meters. m.
The report of the Ministry of Environment indicates that in recent years mainly small and very small oil fields have been discovered, a significant part (60-85%) of the increase in oil reserves is provided by exploration of "flanks" (areas adjacent to already discovered fields) and deep horizons. ». deposits, as well as discoveries in already explored areas.
Oil production in Russia is limited to participation in the agreement with OPEC and is not part of the cartel countries – the OPEC + deal. Its participants in April 2020, after an unprecedented collapse in oil prices (Brent then fell from $ 50 to $ 25 per barrel) to stabilize prices agreed to reduce global production. It was decided to reduce oil production by a total of 9.7 million barrels per day for two years – from May 1, 2020 to the end of April 2022. In July 2021, the agreement was extended until the end of 2022, with the current August OPEC + increases production by 400,000 barrels per day every month.
In 2021, the world is experiencing a slow increase in hydrocarbon reserves, said "Vedomosti" expert of the Institute of Technology Development FEC Kirill Rodionov. In 11 months, they rose by 4.7 billion barrels of oil equivalent (AD), according to Rystad Energy. At the same time in 2020 the increase was 2.7 times more – 12.5 billion barrels of n. e. The slowdown is due in part to the reorientation of oil and gas companies to renewable energy, as well as projects to capture and absorb CO2, the expert said. Yes, the Spanish Repsol is going to 2021-2025. direct 35% of its investment program to low-carbon energy, he said.
Large companies have repeatedly said that the global oil and gas industry inevitably faces the problem of underinvestment under the dominance of the "green" agenda. This, in turn, could lead to an acute shortage of oil and gas in the future, said Rosneft CEO Igor Sechin, speaking at an energy panel under the SPIEF. About $ 17 trillion by 2040 alone is needed to maintain current production levels, he said.
The trend of growing importance of mature deposits is typical for many Russian companies, Radzivonov continues. In particular, Tatneft in 2016-2020. increased the production of high viscosity oil from 8.8 million tons to 3.4 million tons, and its share in the total production of the company increased from 3% to 13%. During the same period, Lukoil increased its high-viscosity oil production at the Yaregsky and Usinsky fields from 56,000 to 94,000 barrels per day.
Deterioration of the quality of the resource base makes the issue of the need to differentiate PZKV depending on mining conditions more and more urgent, Rodionov said. According to him, a tax reform is needed, under which many benefits under the PZKV will be "replaced by its calculation model, the parameters of which would take into account the water content of deposits, viscosity and density of raw materials and remoteness of wells from main pipelines."