Cider producers can receive support from the state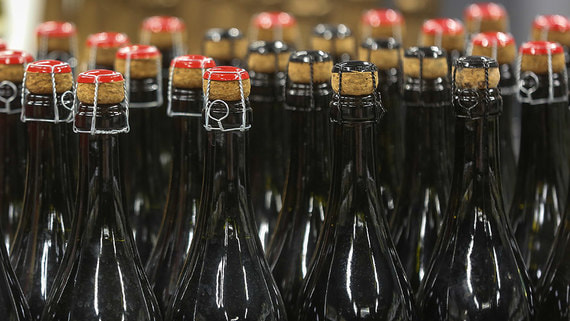 Russia's First Deputy Prime Minister Andrei Belousov instructed the Ministry of Agriculture and the Ministry of Finance to consider granting cider the status of agricultural products (similar to domestic wine) as one of the measures of state support for the economy. This follows from the minutes of the meeting that Vedomosti reviewed. The representative of the Ministry of Finance confirmed the consideration of such an initiative, but did not specify the details. Requests to the government, the Ministry of Agriculture and the Ministry of Economic Development remained unanswered.
Giving cider the status of agricultural products will require changes in budget and tax legislation to give beverage producers access to state support measures and benefits for farmers and, in particular, winemakers who produce wine from Russian grapes, the document said. The initiative itself concerns only cider made in our country from fresh apples and pears (then the drink is called poiré), says a member of the presidium of the public organization "Support of Russia" Alexei Nebolsin. According to him, cider, unlike wine, can be made from concentrate – so today about 90% of this drink is made in Russia, and the raw material itself is mostly imported – Polish or Chinese origin. While it is the productions with their own gardens that create the greatest added value and jobs, Nebolsin notes. He adds that national standards for traditional cider have already been developed in accordance with world practice. According to him, in 2021, Russia produced more than 60 million liters of cider and poiret, of which only about 3.5 million liters are traditional. According to NielsenIQ, last year sales of this drink in monetary terms increased by 1.6%, in kind – decreased by 2.6%. She does not disclose absolute figures.