Canadian Kinross Gold will sell gold mining assets in Russia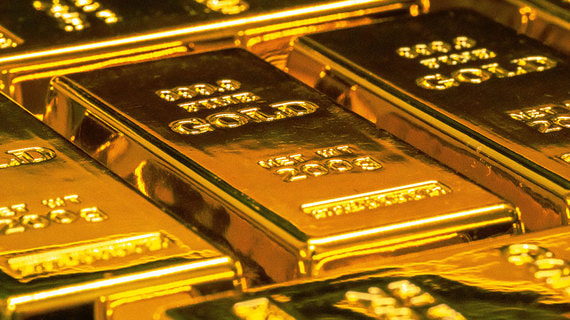 Canada's Kinross Gold has begun talks to sell its gold mining assets in Russia, the company said on March 30. Kinross says it has received several offers to sell Russian business and is in "exclusive talks with an unaffiliated, non-sanctioned mining company" about the possible sale of all assets in Russia. The press release states that the permission of the Russian government will be required to withdraw from the assets or transfer control.
Kinross also said that under agreements with a potential buyer, its companies in Russia continue to operate on a full-time basis, although the Canadian company will not receive economic benefits from this, and no additional investment is expected.
Kinross Gold has been operating in Russia since 1995, being the largest foreign investor in the country's gold mining industry. The company, through its subsidiaries Chukotka Mining and Geological Company and Northern Gold, owns two operating mines in Chukotka – Dome and Double. In January 2020, Kinross Gold also acquired a license for the Chulbatkan field in the Khabarovsk Territory, where it is currently conducting geological exploration through its "daughter" Udinsk Gold.
According to the Union of Gold Miners of Russia, in 2021 Kinross Gold produced 14.96 tons of gold (6% lower than in 2020). Last year, only Polyus (84.51 tons) and Polymetal (34.96 tons) had more production. According to Kinross Gold's own report for 2021, the company's Russian assets accounted for 23% of production – 481,000 ounces of gold equivalent of 2.08 million. Kinross's revenue last year was $ 3.73 billion, of which $ 862.8 million (the same 23%) brought Russian assets.
On March 3, amid Russia's special military operation in Ukraine and subsequent anti-Russian sanctions by the EU, the United States, Canada and other countries, Kinross said it was suspending work on Chulbatkan and Kupala. But on March 5, the company clarified that it will ensure the operation of production facilities on a regular basis.
In 2021, Vladislav Sviblov's Highland Gold was active in M&A in the gold mining industry, agreeing to buy 100% of Kamchatka's Gold from Renova's Viktor Vekselberg and the group's top managers, and UMMC Iskandar Mahmudov and Andrei Kozitsyn filed a petition with the FAS to buy 100% of the company "Supreme". And USM Holdings Alisher Usmanov and his partners in January 2022 created a specialized subsidiary USM Gold to manage gold-mining assets.
Vedomosti sent inquiries to the largest companies in the Russian gold mining industry. A Polymetal spokesman said the company was not considering acquiring Kinross assets. A Petropavlovsk spokesman said the gold miner was not involved in the talks. Highland Gold declined to comment.
Finama analyst Alexei Kalachev notes that Kinross Gold's total investment in "Dome" was $ 750 million, in "Double" – more than $ 700 million, and initial investment in Chulbatkan, where by 2025 it was planned to build GOK with a capacity of 9 tons of gold per year , the company was valued at $ 650 million. Thus, the value of Kinross Gold's assets can be estimated at at least $ 2 billion, he said. According to Vitaly Gromadin, the asset manager of BCS World of Investments, Kinross's Russian assets in Russia could cost $ 1.5-2 billion, with a conservative forecast of long-term gold prices of $ 1,350 per troy ounce. He notes that Dome with a stable production profile and low operating costs ($ 630 per ounce) may be particularly attractive to investors. But in the current geopolitical situation, the sale price may be discounted, said Gromadin.
According to Kalachev, Polymetal, which operates in these regions, may have been interested in the assets in the past, but now the gold miner is busy with other issues – considering the allocation of its Kazakh assets and postponing a number of its projects. Chinese investors could be interested in Kinross's assets, Kalachev added. According to Gromadin, the main requirement for a potential buyer from Kinross will be the absence in the sanctions list.
Veles Capital analyst Sergei Zhitelev notes that against the background of strong geopolitical instability, gold prices may well rise above current levels. But investments in gold mining in Russia are now associated with high risks, so it is difficult to assess the prospects.
Kalachev reminds that the sale of Kinross assets will require approval at the government level, and the ban on foreign investors withdrawing from Russian assets has not yet been lifted. "It is possible that Kinross will temporarily take its Russian assets off the balance sheet by transferring their management to a specially created and formally unaffiliated company," he suggests.
Anton Imennov, managing partner of the Moscow office of the Pen & Paper Bar Association, points out that regulatory problems may arise in the implementation of the deal, as according to Russian President Vladimir Putin's decree of March 1, 2022 and the Bank of Russia's explanation of March 18, "Unfriendly" non-residents and persons under their control require the approval of a government commission. "The specific circumstances that the commission took into account when making the decision are unknown," the lawyer said. – Perhaps the key factor for Kinross Gold will be the evaluation of economic activity. In the press release, the company itself indicated the financial stability of the sold assets and the fact that they are able to continue their activities without investments from the parent company. "