BP receives quarterly profit of $ 555 million from participation in Rosneft's capital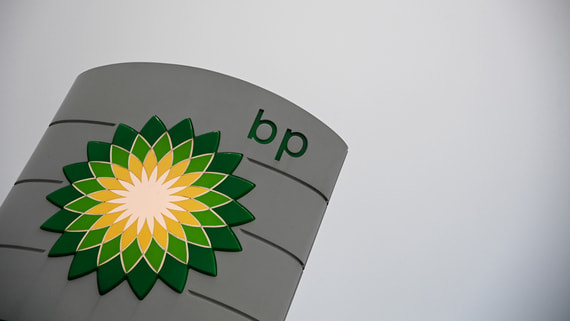 BP estimates the pre-tax profit and interest income for the fourth quarter of 2021 from its shareholding in Rosneft at $ 555 million, according to a report by the British oil and gas company published on February 8. In the third quarter of 2021, BP's profit from participation in the Russian company's capital amounted to $ 868 million, in the second quarter – $ 451 million, in the first – $ 643 million. "Amounted to $ 270 million.
BP owns 19.75% of Rosneft shares, but taking into account its subsidiaries (quasi-treasury package), its share reaches 22%. Based on these indicators and profitability for the fourth quarter of participation in Rosneft, the Russian company's quarterly profit could reach about $ 2.5 billion, Interfax estimated.
BP traditionally publishes reports before Rosneft (the Russian company's IFRS report will be published on February 11) and takes into account its indicators using the equity method. This makes it possible to preliminarily assess the financial results of the Russian oil and gas holding. But the actual financial results of the Russian company may differ from those represented by BP, Rosneft warned earlier. Estimates in BP's reporting are often underestimated. In particular, in the third quarter of 2021, Rosneft's net profit amounted to 314 billion rubles, while BP, based on the above yield data, estimated this figure at 291 billion rubles.
BP's shareholder net income was $ 7.57 in 2021 against a loss of $ 20.3 billion a year earlier, revenue doubled to $ 164.2 billion, according to company reports. Earnings per share were $ 0.4 compared to a loss of $ 1 a year ago.
Dmitry Marinchenko, senior director of the Fitch Ratings natural resources group, also points out that Rosneft ended 2020 with a profit. And the loss from participation in its capital, which was previously reported by BP, is due to the difference in exchange rates. He added that Rosneft continues to pay dividends, which "have a positive impact on BP's cash flows." In November 2021, Rosneft paid interim dividends for 2021 ahead of schedule in the total amount of 191.04 billion rubles, or 18.03 rubles. per share.
"In 2022, Russian oil and gas companies, like global ones, have a chance to report on record-breaking results amid high oil prices and the resumption of oil production. And by the end of the year, in general, BP will again record a profit from its stake in Rosneft, – concluded Marinchenko.
In 2022, Rosneft's profits may also grow significantly compared to 2021, predicts Ronald Smith, senior analyst at BCS Global Markets. This will happen mainly due to high figures in the first half of 2022, as well as due to the steady rise in oil prices, he told Vedomosti.
From the beginning of 2022, world oil prices continue to rise. According to the ICE exchange, on February 8, a barrel of Brent with delivery in April cost about $ 90, WTI – $ 89.4. At the end of November, there was a steady decline in oil prices, but in December they began to rise again. One of the important factors supporting oil quotations was the faster recovery of demand for oil and oil products in the post-Late 2021 period than the proposal (Vedomosti wrote about this on January 18). In addition, market fears related to the omicron strain of coronavirus did not materialize.
However, on February 8, BP CEO Bernard Looney said that the company does not intend to change its business in Russia due to geopolitical risks. He stressed that he did not consider "unconfirmed fears" a cause for concern.
BP and Rosneft have been cooperating since 1998, primarily in the field of oil production. In 2006, BP participated in Rosneft's IPO and acquired 1.25% of the company. In 2013, as a result of a deal to buy Rosneft from TNK-BP, BP became the owner of another 18.5% of the shares.
In addition, since 2015, Rosneft and BP have been developing the Srednebotuobinskoye oil and gas condensate field in Eastern Siberia together with Indian companies as part of the Taas-Yuryakh Oil and Gas Production JV. The construction of the main facilities of the second stage of the field development has been completed. The level of production is 14,000 tons of oil per day.
The format of cooperation between Rosneft and BP also includes cooperation in oil trade, technology and digitalization, labor protection, environmental protection, as well as social and personnel programs. In February 2021, Rosneft and BP announced cooperation in the hydrogen business. The companies also plan to jointly study renewable energy projects and use carbon capture, recovery and storage technologies. In Russia, under the BP logo, there is a network of gas stations operated by Rosneft under a license agreement.