"Abrau-Durso" expands the resort area in the Krasnodar Territory EXCLUSIVE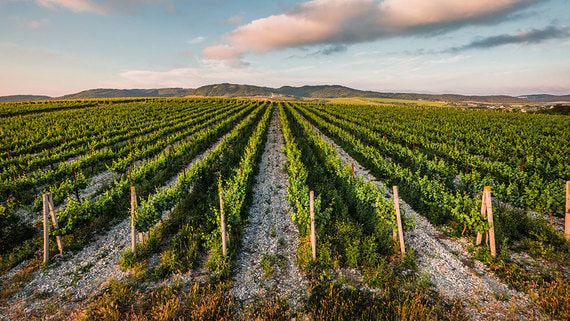 The Abrau-Dyurso group of companies plans to build six more hotels (with 950 rooms) of the 4-5 star category on the territory of the resort of the same name in the Krasnodar Territory. Irina Goncharova, her vice president for tourism and special projects, told about it. According to her, the new project will also include glamping (non-capital accommodation with hotel services – "Vedomosti") on the Black Sea coast and entertainment facilities (restaurants, aqua complex, activity park, etc.) and a longevity clinic.
Goncharov estimates the investment in the project at about 15 billion rubles, the partner is the state corporation "Tourism.RF". She did not disclose the share of the parties' investments. A representative of Turizm.RF confirmed the information about this project. Earlier it was reported that the company signed an agreement with the administration of the Krasnodar Territory on the construction of several tourist clusters under the program of development of tourist infrastructure in the region. Among them are Abrau-Dyurso and the Vasta Valley ski resort from Vladimir Potanin's Interros holding, the state corporation VEB.RF and Vasta Discovery. At the same time, details on the project of the wine producer were not disclosed earlier. It was only said that after the completion of all clusters, the number of rooms in local hotels will increase by 50,000 in six years. And Russian Deputy Prime Minister Dmitry Chernyshenko said that the number of tourists in the region should increase to 5 million a year. As for "Abrau-Durso", according to Goncharova, the number of guests of this resort can double to 1 million people a year. Its existing infrastructure includes a winery, a boutique hotel, a manor, a tourist camp, branded shops and so on. She notes that if tourists used to visit mainly the winery, now it is planned to build more tourist facilities near Lake Abrau. It is also planned to build a new road, a substation, the embankment around the lake, said the company's president Pavel Titov. Construction of a new phase of the Abrau-Dyurso resort will take 6-7 years, says Goncharova. The first facilities will be commissioned by the end of this year, including the Abrau Light Hotel. She also clarified that the company will not involve third-party networks for hotel management, it will perform this function itself on the basis of the existing tourism center.